 Contact Centers No Longer need to be a Weak Link
for Compliance and Security
CARES solutions let agents focus more on

the customer experience and less on regulatory compliance.
CARES PCI-DSS compliant solutions

Auto or Manual recording pause of sensitive data

Track all agents in the contact center who access sensitive information

Easy script access for following set regulatory paths

Supervisor monitoring both voice & screen

Easily retrieve calls using traditional filters such as date, time, extension, calling number plus additional convenient fields like account number, contact type, survey and more

Ability to separate call flows
Information is Power
CARES Reports gives you the analytics needed to break open new worlds of opportunities. Information is power but the ability to put that information and data to your advantage is actually the true power. Your contact center agents will benefit from streamlined workflows that boost their productivity, satisfaction and enable a heightened level of service for your valued customers and members. Managers will not only have the tools to train, monitor, and support contact center operations, they'll have the time they need to do it right. CARES also allows you to gather, report and analyze extensive data that provides a well-informed roadmap to success.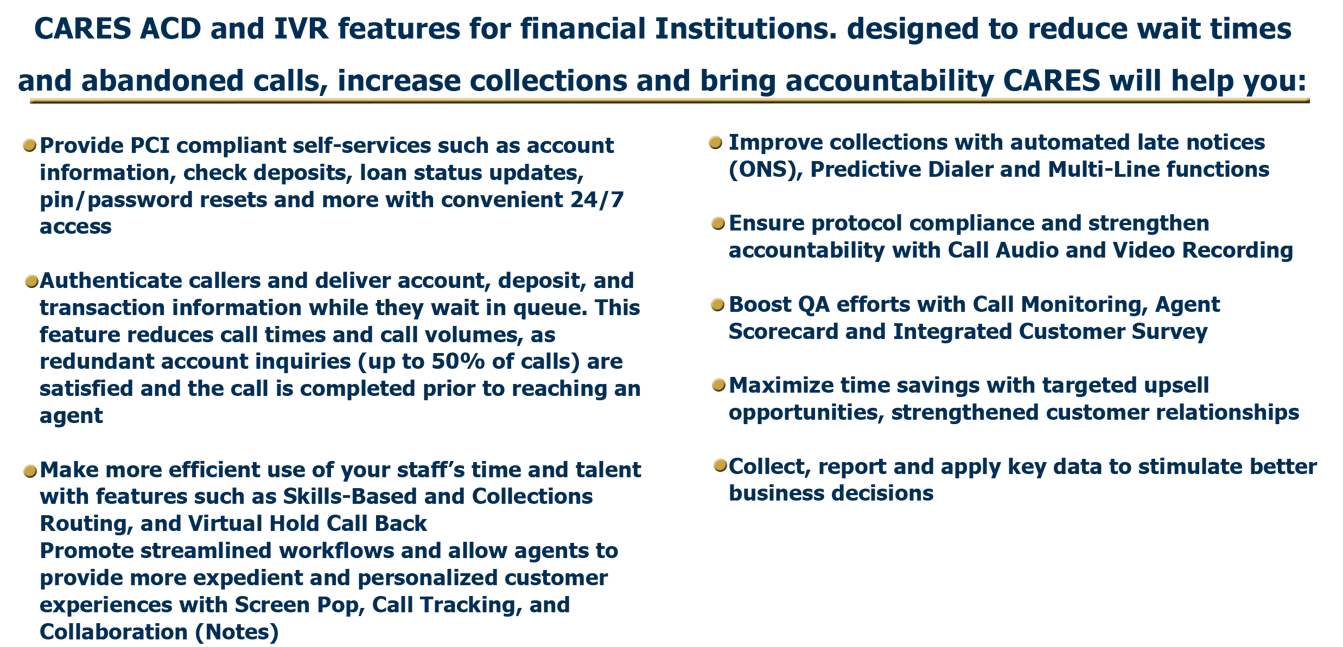 Seamlessly Engage Your Customers Over Their Preferred Contact Channel
By giving agents access to all available customer contact on a unified dashboard, you are enabling more personalized service, mitigating the frustration for customers, and setting the stage for more one-call resolutions. The end result is an enhanced customer experience leading to greater brand loyalty and additional revenue opportunities.