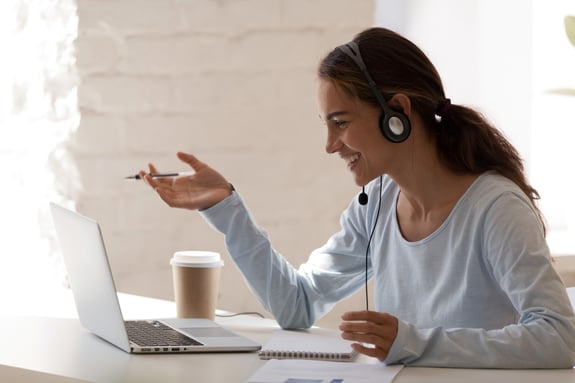 CARES Flex
Work from anywhere with any phone!
CARES FLEX - Just Like Being There
CARES Flex gives your agents the ability to make and receive calls through the CARES server using any device, from any location.All CARES features and options available to agents in the physical call center structure are available through FLEX. Managers also retain the ability to monitor agent activities, collect real-time data and run reports. FLEX device options include wireless headsets, desk phones, home phones or mobile phones from any manufacturer.
Protection Against Call Volume SPIKES Aid in Disaster Control
CARES FLEX releases agents from the dedicated workstation and allows them to serve customers from any device and any location. It also allows non-typical agents outside the call center to take calls from their desk or mobile phones. The added flexibility helps alleviate stress on call centers that are understaffed for any reason, such as high absenteeism or after hour's emergencies. Flex also aids in redundancy and disaster control. For example, if adverse weather conditions prevent access to the call center, an agent can operate remotely from any location with a network and phone connection.
Like all CARES software, FLEX integrates seamlessly with virtually any phone, network, billing and customer information systems.